Posts tagged with "time correlation"
---
15. June 2017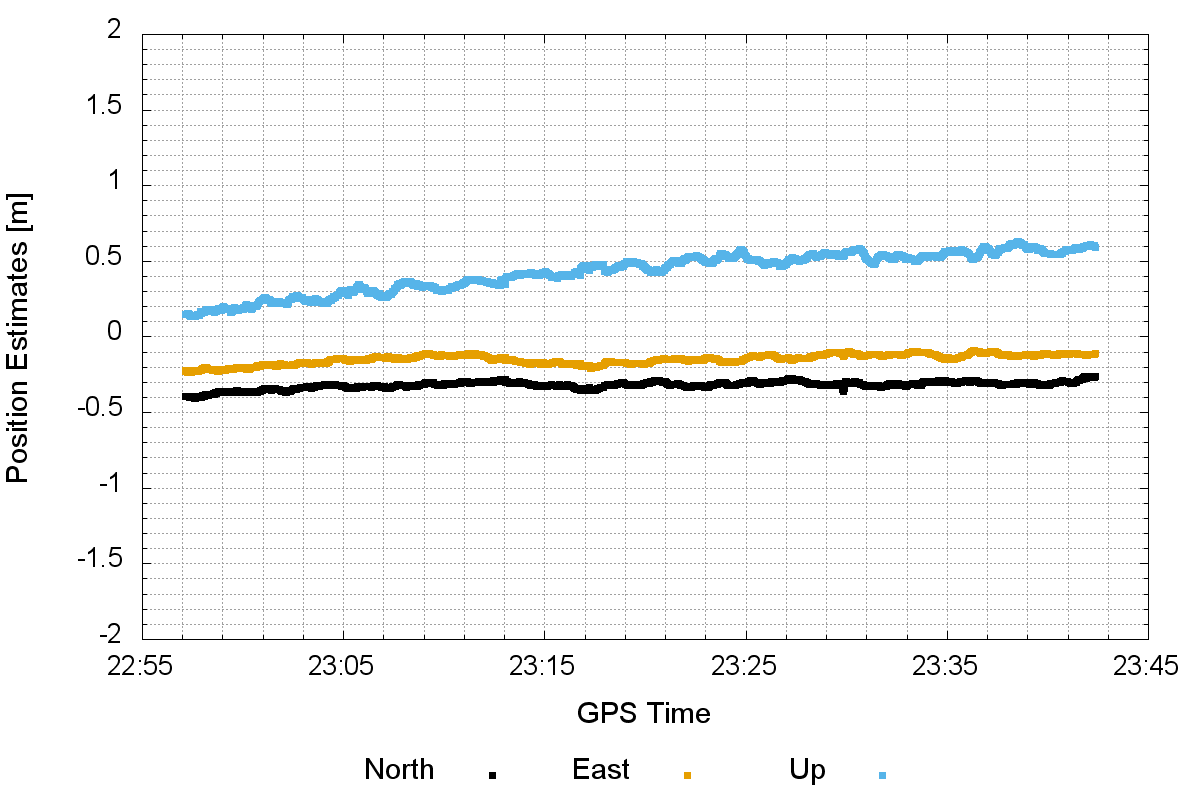 It has been a few weeks since my last update on the u-blox data processing. The lack of stability of the position estimates in the single-frequency PPP (SF-PPP) solution without precise external ionospheric constraints bothered me and I spent some time thinking about possible means of improving the solution. In this blog post, I present the preliminary results of my investigation and I invite everybody with insights to share them so that we can all solve this issue.
08. June 2015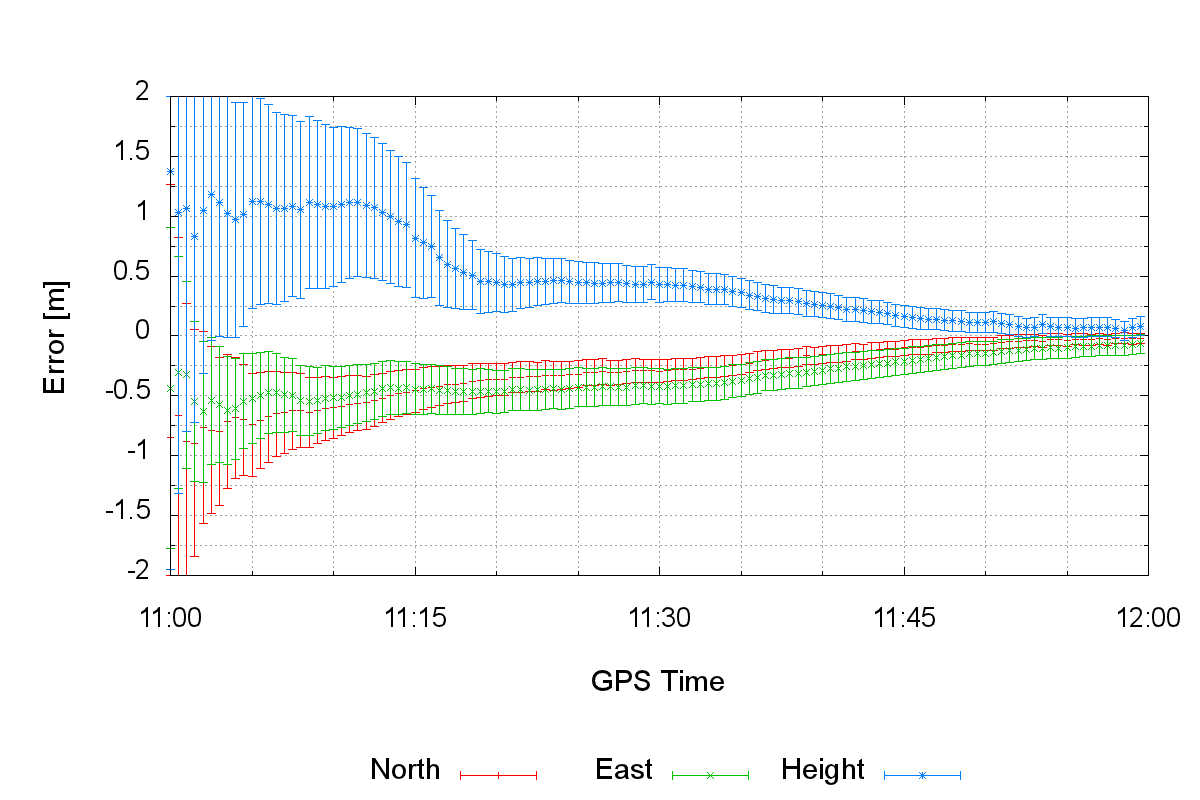 The precision associated with position estimates obtained from GNSS processing software is often too optimistic. The culprit is an improper definition of the stochastic model, neglecting time-correlated errors such as multipath or satellite orbit and clock errors. In situations where single-epoch ambiguity resolution is not possible, such as PPP or long-baseline RTK, time correlation can become a serious concern for ambiguity validation.