The annual ION GNSS+ meeting was held in Miami, Florida, from September 16-20, 2019. I was surprised, and initially disappointed, that there was no session dedicated to precise point positioning (PPP) this year. However, it quickly became clear that PPP-related research is still going strong: it has simply evolved to focus on low-cost GNSS devices, smartphones and integrity. In this blog post, John Aggrey, PhD candidate at York University in Canada and winner of two best-presentation awards at the conference, is giving us an overview of the ION GNSS+ 2019 PPP highlights.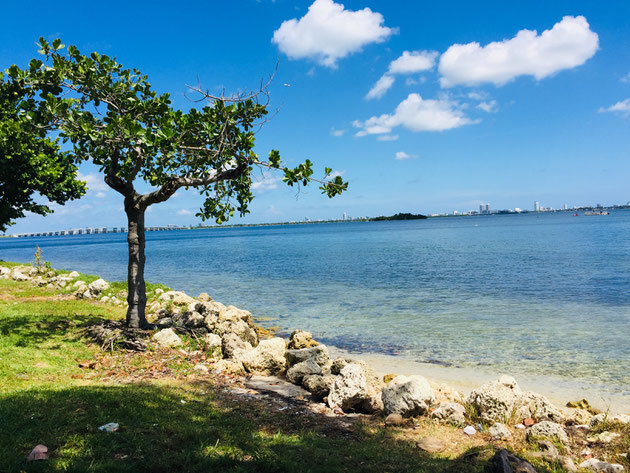 "The emphasis of the conference with respect to Precise Point Positioning (PPP) tailored towards the characterization and positioning with smartphone GNSS measurements, preliminary results in the use of emerging relative low-cost GNSS chips and autonomous applications and policies. It was interesting to see the various research and commercial contributions towards low-cost positioning and the promise it holds for a wide scope of potential applications.
Smartphone measurement characterization and positioning
Two sessions were held for smartphone positioning last year at ION GNSS+ focusing on measurement quality analysis. This year, there were three different sessions addressing almost the same aspects as last year. Though there is a genuine fascination with the prospects of positioning on smartphones, there wasn't much innovation seen compared to presentations last year. Nevertheless, it was promising to see the latest analyses with the most recent smart devices. The measurement analyses presented by various researchers did not offer any surprises even though the latest set of smartphones were used. That is to say, meter-level noise contributed by pseudoranges could still be noticed. One interesting conclusion to emerge regarded the use of an external antenna (Blot et al. 2019). Results presented indicated very little improvement in the position accuracy even with the use of a geodetic grade external antenna. I would guess that there is more to be investigated when it comes to the limitations of smartphone hardware issues.
Positioning accuracy with smartphones can, remarkably, reach centimeter level in static mode. However, such accuracy does not translate into the kinematic positioning domain as meter-level statistics were reported. Two further interesting factors influencing measurement quality were addressed (Aggrey et al. 2019a). The first was the fact that there was a possibility that the choice of an Android logger could potentially affect how raw measurements were computed. Though Google has outlined the computations of the raw measurements in the release of their API and documentations, it is quite possible for logger developers to have errors in their computation algorithms. The second factor is also quite worrying. Given the constant Android updates, some GNSS data loggers may not work on all smartphones. This phenomenon was confirmed after post-presentation chats with some of the representatives from the organizations and academic groups developing these loggers. There is a challenge keeping up with the update cycle, but it was promised that the issues facing the development of these loggers was being closely monitored and fixed. Hence stay tuned.
Low-cost GNSS chipsets
The automotive market is currently undergoing innovative changes with regards to the emergence of low-cost GNSS receivers. It is quite imperative to maintain reliability, accuracy and high safety standards in automotive applications. From the GNSS perspective, these factors are also dictating the design of low-cost receivers which promise to offer geodetic grade accuracy standards without breaking the bank when it comes to price. However, it is unquestionable that there is going to be a tradeoff between receiver hardware, measurement quality and solution accuracy irrespective of positioning technique used. From 2018 to early 2019, u-blox, STMicroelectronics, Qualcomm, Intel, Huawei, Septentrio and Lenovo have all either announced or released prototypes or actual chipsets intended for the automotive industry. Other GNSS manufacturers like SwiftNav and Unicore, have also released low-cost receivers targeting the automotive market but offering a high level of accuracy. Performance analysis were presented, for instance, by Aggrey et al (2019b) and Mishukova et al. (2019). Though this is not an exhaustive list, it shows how rapid GNSS chipset manufacturers are moving to accommodate the rising number of automotive applications."
As John pointed out, it is possible to get cm-level accuracies with smartphones under favorable conditions, but kinematic scenarios are more of a challenge. Most solutions now combine inertial sensors to GNSS for such kinematic applications and this integration is key to a reliable solution. Researchers are also testing smartphones in a variety of applications such as ionospheric and tropospheric monitoring. Now that we are using smartphones as geodetic receivers, what is the next step? GNSS research is certainly evolving into sensor fusion territory and my prediction is that it will be a central theme for the next ION GNSS+ meeting.
To get more details on the technical developments presented at ION GNSS+ 2019 conference, look for the proceedings which should be available online soon at ion.org.
References
Aggrey J, Bisnath S, Naciri N, Shinghal G, Yang S (2019a) Use of PPP Processing for Next-generation Smartphone GNSS Chips: Key Benefits and Challenges, ION GNSS+ 2019.
Aggrey J, Bisnath S, Naciri N, Shinghal G, Yang S (2019b) Accuracy Trend Analysis of Low-cost GNSS Chips: The Case of Multi-constellation GNSS PPP, ION GNSS+ 2019.
Blot A, Laurichesse D, Rouch C, Granger C (2019) PPP with External Antenna Addition on Smartphones, ION GNSS+ 2019.
Mishukova N, Junker S, Stöber C, El Khayat R (2019) Positioning Performance Evaluation of Automotive-grade Chipsets in Combination with Trimble's Next Generation Positioning Engine and Trimble's CenterPoint® RTX, ION GNSS+ 2019
---
---