With the integration of GPS receivers in smartphones and in car navigation units, there are now millions of GPS users worldwide. Unfortunately, very few of them appreciate how GPS came together and how it provides user positions. With the aim of educating mass-market users, Dr. Pratap Misra wrote a new book entitled "GPS for Everyone: You are Here."
I first met Dr. Misra at the ION GNSS+ 2014 conference in Tampa, Florida. I had just laboriously completed my semi-improvised speech after receiving the Parkinson Award, and was waiting for the announcement of the Kepler Award, honoring an individual during their lifetime for sustained and significant contributions to the development of satellite navigation. Even though Dr. Misra was completely unaware of his nomination, he delivered a very impressive speech: composed, thoughtful, filled with honest gratitude and bits of humor. I remember thinking that lectures from this professor must be captivating.
Reading "GPS for Everyone" felt just like this anticipated lecture, in a less formal way. Through anecdotes and simple explanations, Pratap guides us through the fundamentals of GPS positioning: coordinate systems, the trilateration principle,signal description, etc. He even describes rather complex topics like relativity or the cross-correlation properties of GPS signals in terms that can be easily understood. Even as a GPS "expert," I certainly learned a few things from this book, mainly regarding the history of the system. I am also planning on reading it again, since I wish I could explain GPS in such simple terms.
I left a copy of the book on the coffee table at home, to see if my wife would pick it up. So far, it remains untouched… Even though the book may be intended to the general public, I personally think that it will be mostly beneficial to students or professionals wanting to know the basics of GPS, without the hassle of the technical details. With GPS being used in more and more applications, the need for such information is there.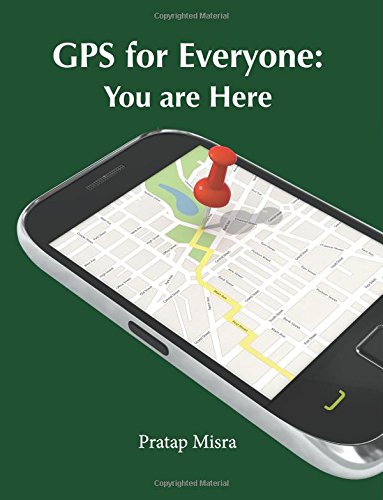 ---
---